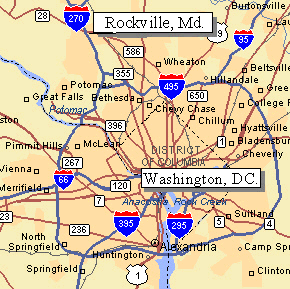 IPMS Washington DC meetings are held monthly. Please check the home page for time & location.
Ritchie Park Elementary School
1514 Dunster Road, Rockville, Maryland 20854
Meetings start officially at 8:00PM. Members tend to get impatient, however, and usually begin showing up as early as 7:00PM. We begin with a business meeting, the first item of which is an invitation to anyone attending for the first time to introduce himself and identify his modeling interests. After the business meeting, there's a short break to allow members to look over the models entered in the monthly contest and vote for their favorites. A program is then presented to the audience. Typical programs include modeling techniques demonstrations, slide shows, and talks by various people on a wide variety of modeling-related topics. A raffle of donated kits and supplies follows the program, and the meeting concludes with the announcement of contest results. Meetings almost always end by 10:00PM.